The activity
Exploration of gorges in the surroundings: jumps, abseils and natural slides!
Venture into a narrow canyon hollowed out by water, follow the course of the water, its trace in the rock which forms corridors, slides and deep basins. Walking, swimming, jumping, sliding and abseiling, even crossing on a zipline (on a rope stretched horizontally) are all ways to explore the places hidden at the bottom of the canyons.
Each canyon has its own characteristics – some are aquatic, involving a lot of swimming and including many jumps, others are aerial and vertical, where abseils will be used to descend high waterfalls.
Not requiring any particular technical knowledge, canyoning allows neophytes to discover inaccessible places, where the pleasure of jumps and slides on natural toboggans mixes with the thrills of abseils, in often grandiose landscapes.
The instructions given before departure by the guide, a climbing specialist, allow you to quickly master the technique of abseiling.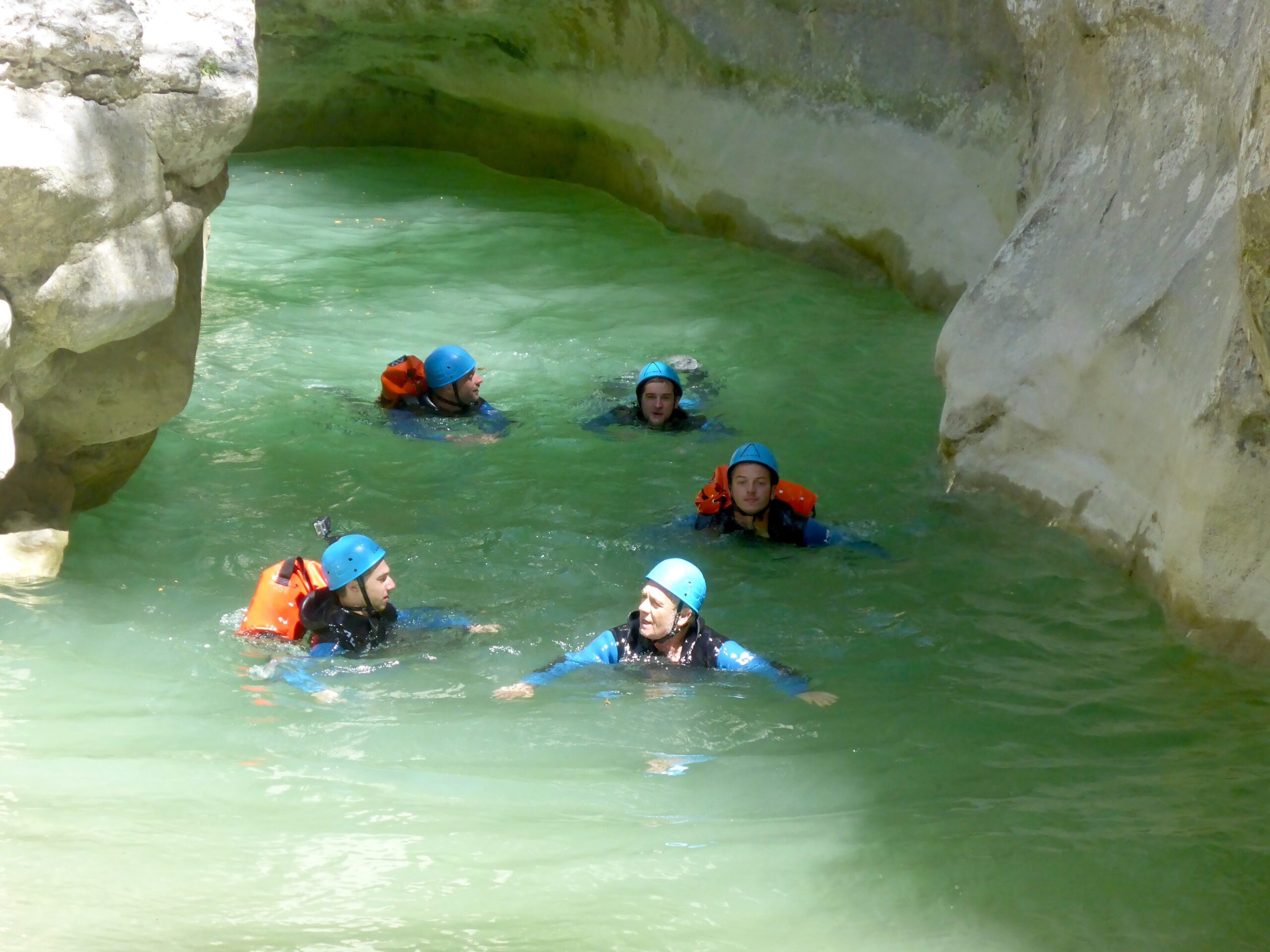 Practice period
From April to September, depending on the weather
The access to some canyons is limited to certain days of the week, others are only accessible at certain times.
IMPORTANT:
Activity depends on weather conditions. In the event of rain, water can rise quickly in the canyon. Therefore, ABOARD Rafting reserves the right to cancel outings due to bad weather.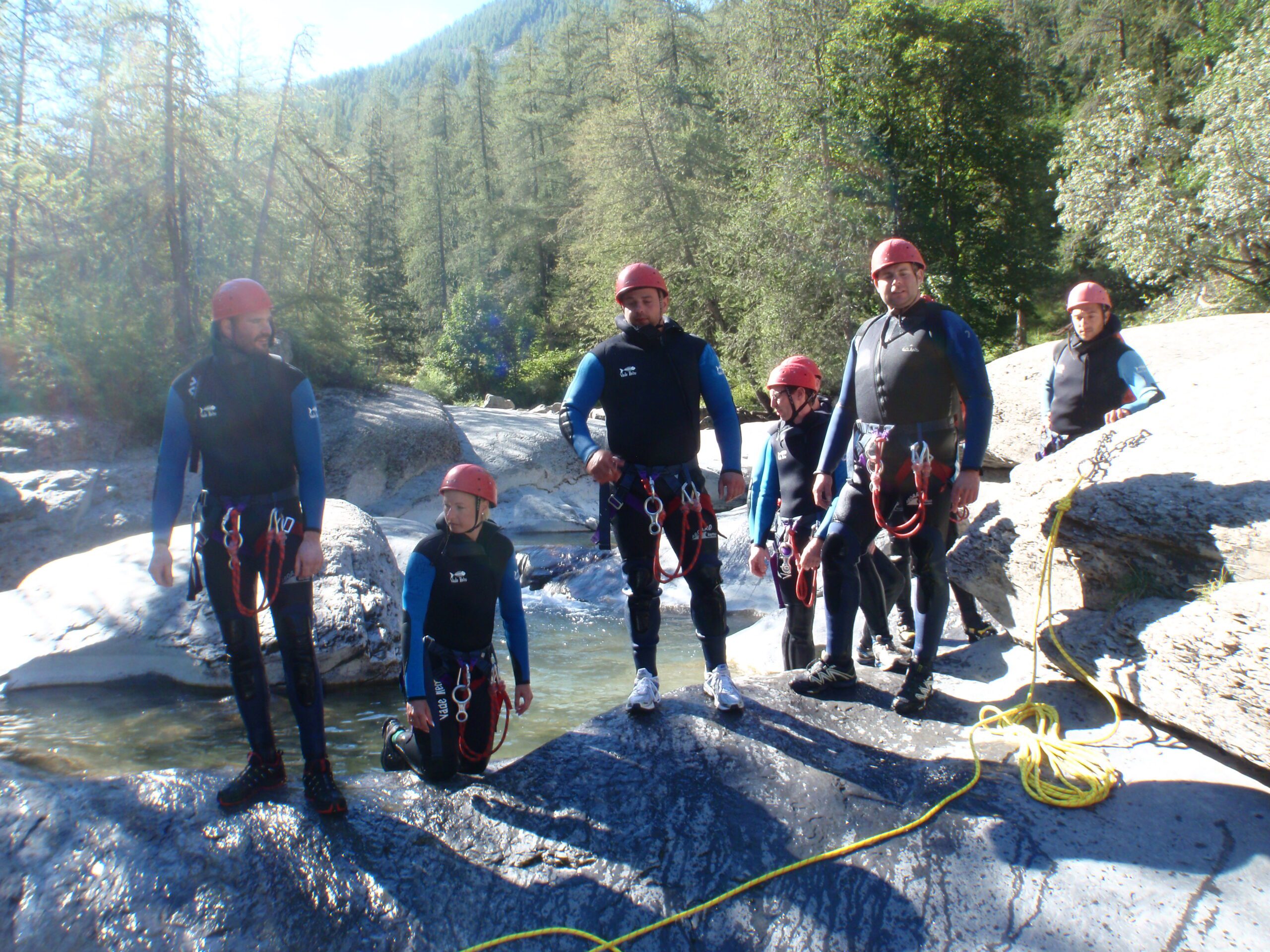 Shoulder harness with lanyards and descender
    Helmet
    Gloves, at the start and end of the season
    5mm neoprene suit.
    5mm neoprene jacket.
    Neoprene socks
    Backpack and waterproof cans during day trips
    Note: we offer special canyoning shoes for hire at a rate of 3 Euros / pair.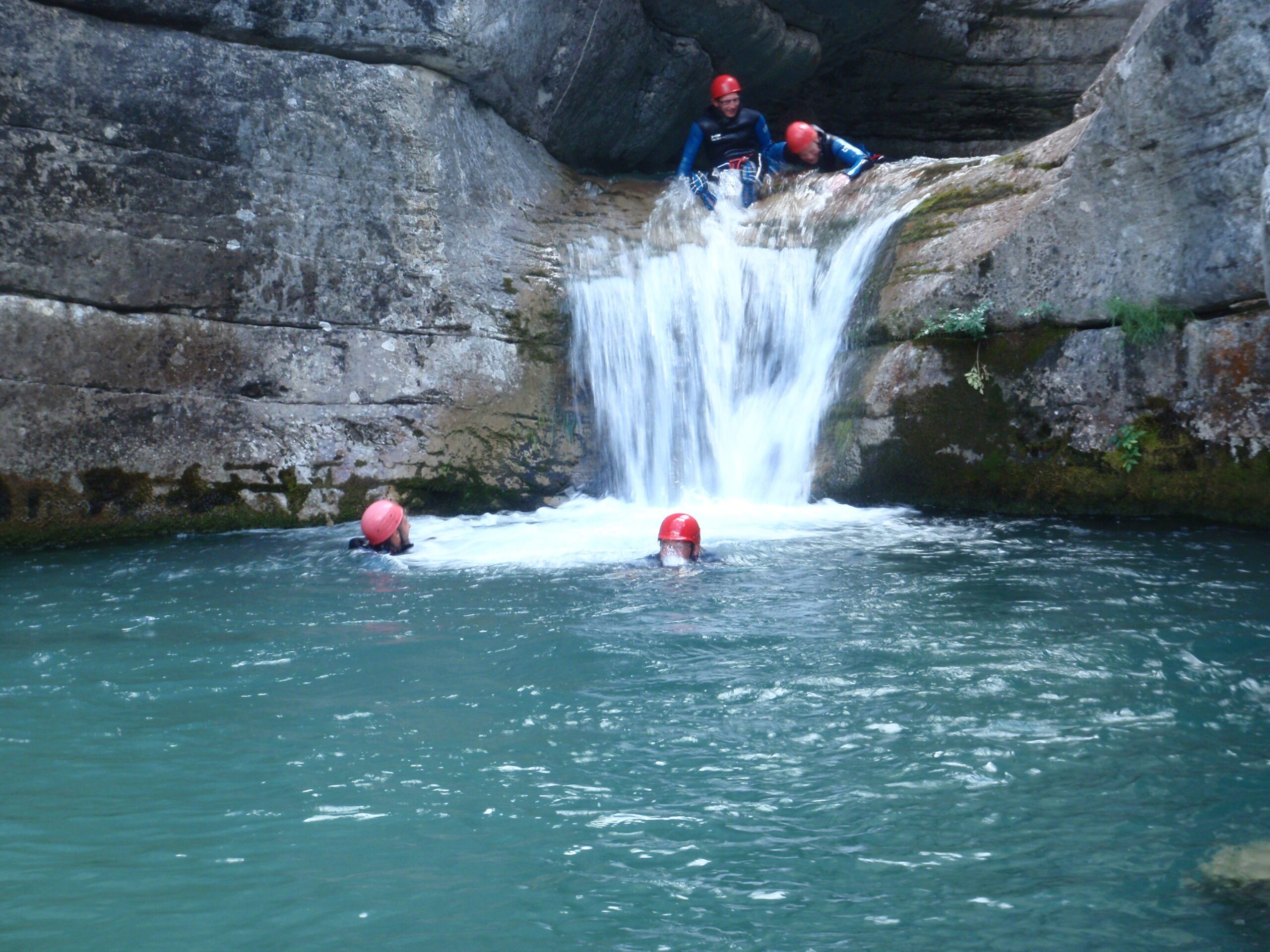 Conditions of participation
Knowing how to swim is essential
Provide:
Swimsuit
Sports shoes (non-slip soles)
Beach towel
Note: we offer special canyoning shoes for hire at a rate of 3 Euros / pair.