WELCOME ABOARD!
Venture into a narrow
canyon
hollowed out by water, follow the course of the water, its trace in the rock which forms corridors, slides and deep basins.
Walking, swimming, jumping, sliding and abseiling
, even crossing on a zipline (on a rope stretched horizontally) are all ways to explore the places hidden at the bottom of the canyons.
Each canyon has its own characteristics – some are aquatic, involving a lot of swimming and including many jumps, others are aerial and vertical, where abseils will be used to descend high waterfalls.
Not requiring any particular technical knowledge, canyoning allows neophytes to discover inaccessible places, where the pleasure of jumps and slides on natural toboggans mixes with the thrills of abseils, in often grandiose landscapes.
The instructions given before departure by the guide, a climbing specialist, allow you to quickly master the technique of abseiling.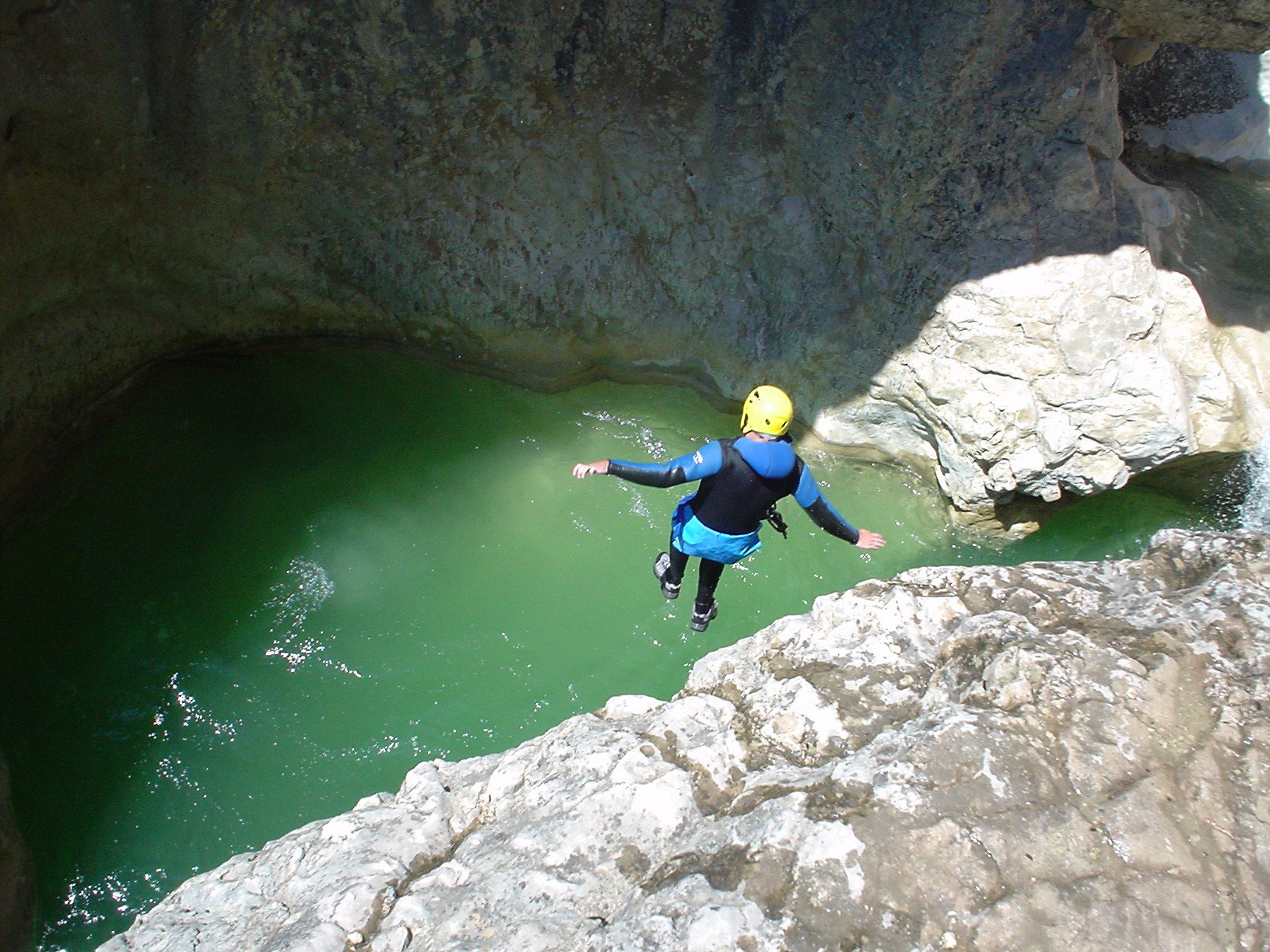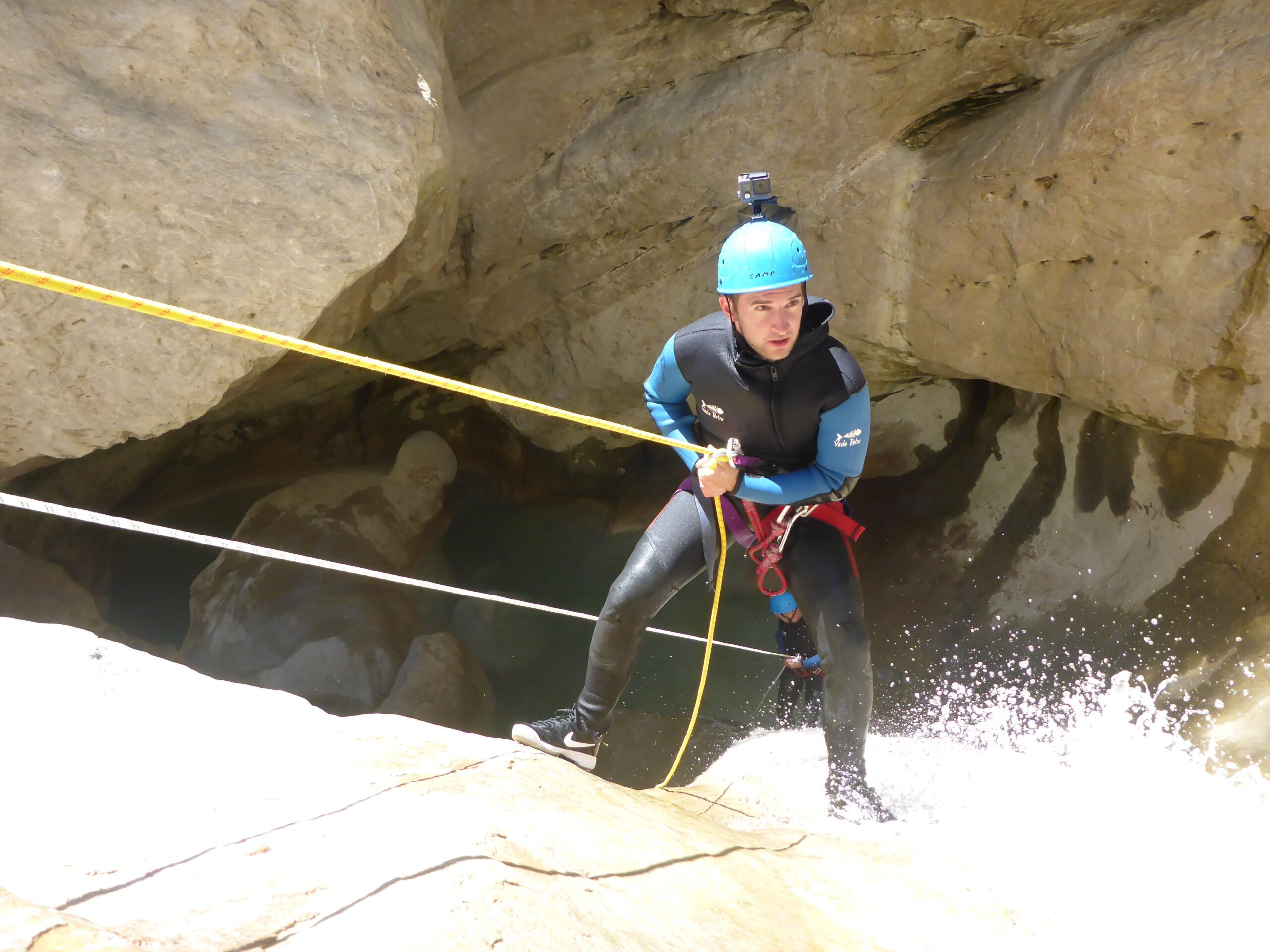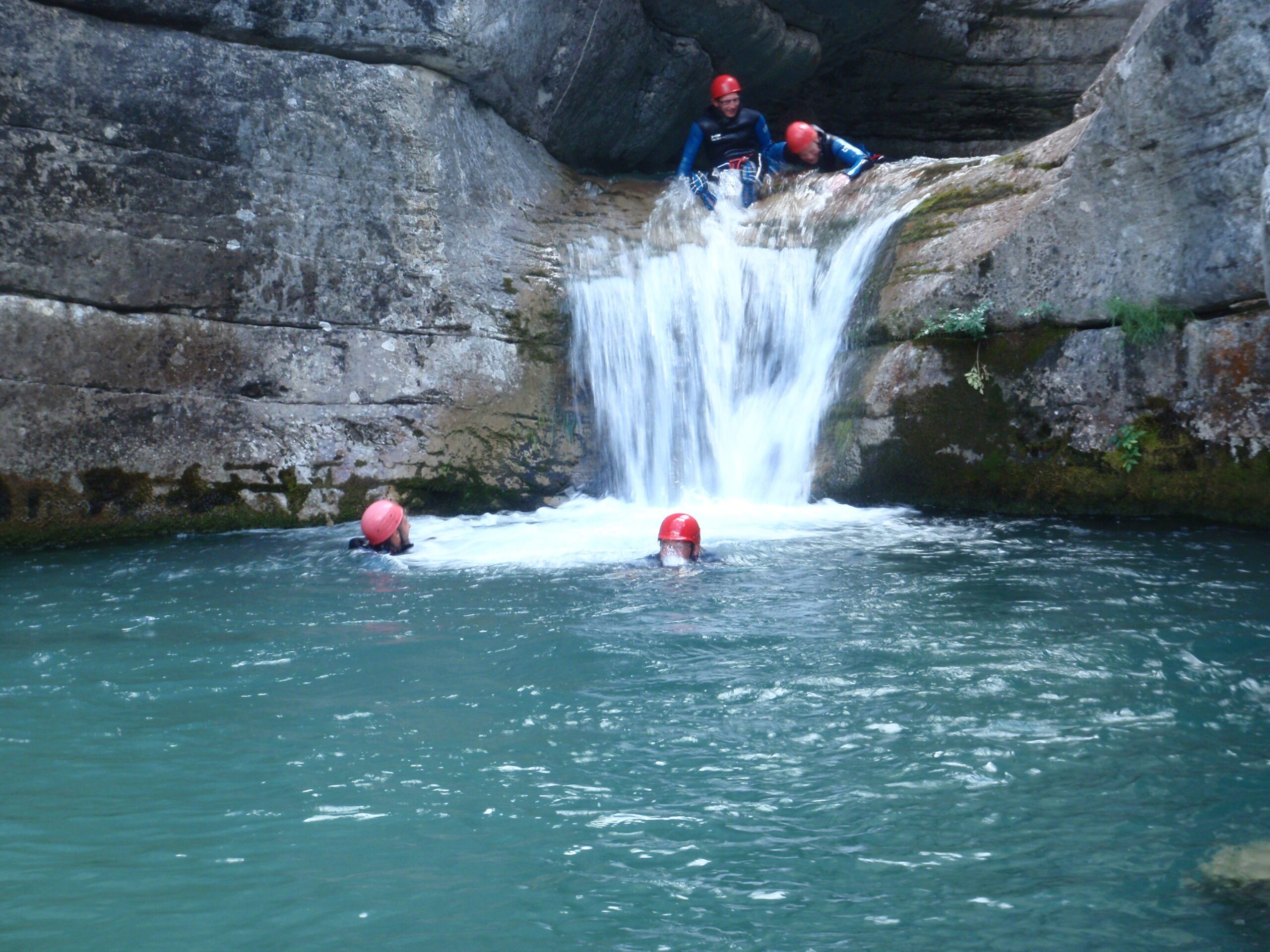 A DAY IN THE GORGES DU VERDON?